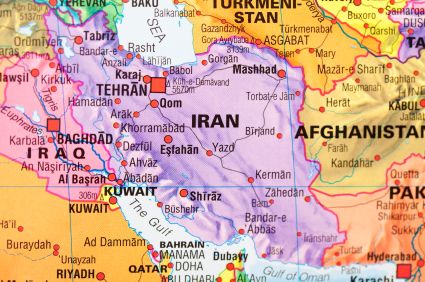 Besuch bei iranischen Think Tanks
Besuch bei iranischen Think Tanks
5. Jänner 2015
Interview mit Heinz Gärtner in www.tehrantimes.com
"West under pressure to lift Iran sanctions: Austrian analyst"
Policy Paper Jänner 2015
Zusammenfassung Policy Paper:
Von Dezember 2014 bis Jänner 2015 reiste Univ.-Prof. Dr. Heinz Gärtner in den Iran um dort Gespräche und Diskussionen mit Think Tanks zu führen. Er erhielt dabei Einblick in die Einstellungen und Denkweisen der Think Tanks zu verschiedensten Themen, wie zum Beispiel die Außen- und Sicherheitspolitik der EU, ein Thema bei dem es großes Interesse von Seiten des Iran gibt. Des Weiteren wurden auch die NATO und die Krise in der Ukraine und die Rolle des Iran in der Region besprochen. Während dieser Diskussion gab es einige Vorschläge inwiefern sich der Iran an der Entwicklung der Region beteiligen kann. Der Iran will in der Region eine verantwortliche Rolle spielen. Er will sich als Anker der Stabilität in der Krisenregion präsentieren. Außerdem soll die regionale Kooperation etwa auf der Basis eines regionalen Mächtekonzerts gefördert werden. Nach mehr als 35 Jahren Revolution möchten einige iranische Führer, dass der Iran wieder ein "normaler" Staat wird, der sich einer in den internationalen Beziehungen üblichen Sprache bedient und Kontakte mit allen Staaten pflegt. Ein Abkommen mit den P5+1 könnte den Druck, die Sanktionen aufzuheben, erhöhen. Das würde die wirtschaftliche Stärkung des Iran in der Region und auch international bedeuten. Extremismus und der Islamischen Staat (IS) wurden als Hauptgefahren gesehen. Das Verhältnis von kultureller, politischer und wirtschaftlicher Unabhängigkeit und äußerem Einfluss wurde im Kontext von Theorien der Internationalen Beziehungen, Weltpolitik und universellen Werten diskutiert. Die iranischen Studierenden und Künstler sind bildungshungrig und wollen Auslandserfahrungen sammeln. Sollten sie das Gefühl haben, dass die Sanktionen für ihre Kariere hinderlich sind, könnte in Zukunft eine Generation mit starken anti-westlichen Vorurteilen entstehen. Das ist bis jetzt nicht der Fall.
Abstract Policy Paper:
From December 2014 through January 2015 Prof. Dr. Heinz Gärtner visited Iran and held talks and discussions at various Think Tanks. The topics were centered on the Foreign and Security Policy of the European Union, a topic which was of particular interest to the Iranian side. NATO and the crisis in Ukraine have been further topics which were of interest. As to Iran's role in the region, several models have been discussed. Iran wants to present itself as an anchor of stability in the crisis prone region. Regional cooperation could be based on a concert of powers. After 35 years of political and economic isolation from the West Iran wants to be consid-ered as a "normal" state in the international system. A deal with the P5+1 on Iran's nuclear deal could create international pressure to lift the sanctions currently in place. It would increase Iran's economic strength regionally and even globally. Extremism and the Islamic State (IS) are considered to be the main dangers for the region. The relations between political, economic and cultural independence and the influence from external powers were discussed in the context of International Relations Theories, World Politics, and universal values. Iran's students and artists are ambitious and hungry for education and for foreign experiences. If this generation feels that the sanctions are an obstacle to their careers they might develop strong anti-Western sentiments in the future. This is not the case yet.
Downloads