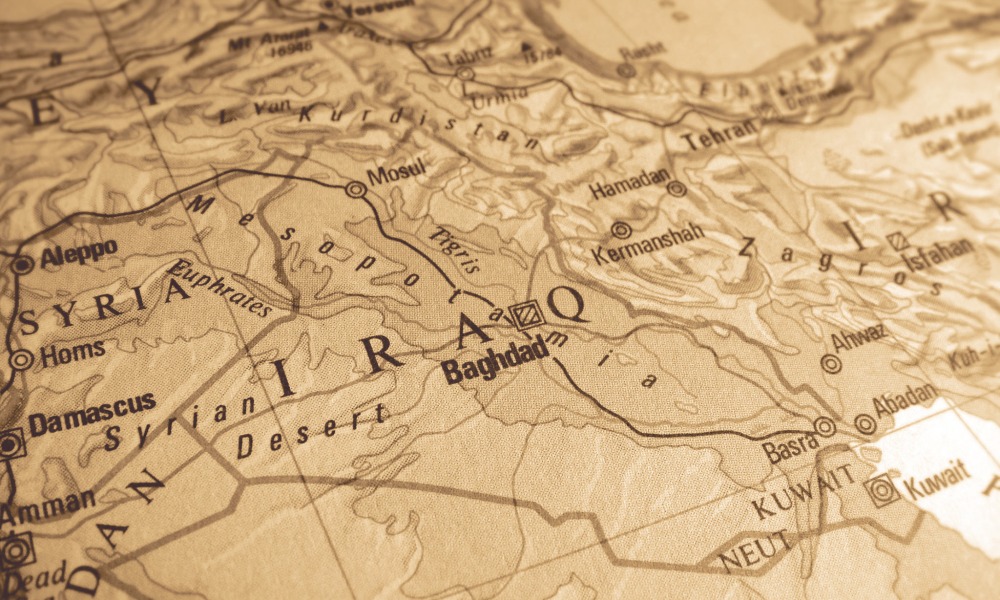 Iraq: 20 years of (failed) Post-War Peace-Building
09.03.2022
11:00 - 12:30
Summary Irak 20 Jahre Staats- und Friedensbildung in German
ONLINE PANEL DISCUSSION
Iraq is still waiting for a government to be formed, after more than four months since the last parliamentary elections have been held in October 2021. While the Iraqi political leadership is struggling to find an agreement, the country is slowly existing from a cycle of taxing crises.
The hopes for a new beginning following the devastating experience of the Islamic State were frustrated by a return to "business as usual", to which the population reacted by taking to the street and square of the country since October 2019. The gains of the pressure exercised by the population – including the resignation of former prime minister Adil Abdul-Mahdi – were halted by the break-out of the Covid-19 pandemic that hit the country since February 2020. Reconciling the need for containing the contagion and keep the economy alive – a well known trade-off – was further complicated in Iraq by a drastic fall in oil prices, traded at negative prices in April 2020, which constrained the spending capacity of the country.
In discussing these and other challenges that Iraq is facing and will face in the future, the round-table proposes a long-term interpretative perspective contextualizing the current developments in Iraq along with what has occurred over the period since the invasion and occupation of Iraq.
Discussants:
Irene Constantini
University of Naples, L'Orientale, University of Bologna
Kamaran Palani
Salahaddin University, Erbil
Moritz Ehrmann
ASPR
György Busztin
Middle East Institute, National University of Singapore

Moderation:
Cengiz Günay
oiip
In cooperation with the Ministry of Defense and the Gerda Henkel Stiftung.
Registrations
Buchungen sind für diese Veranstaltung nicht mehr möglich.