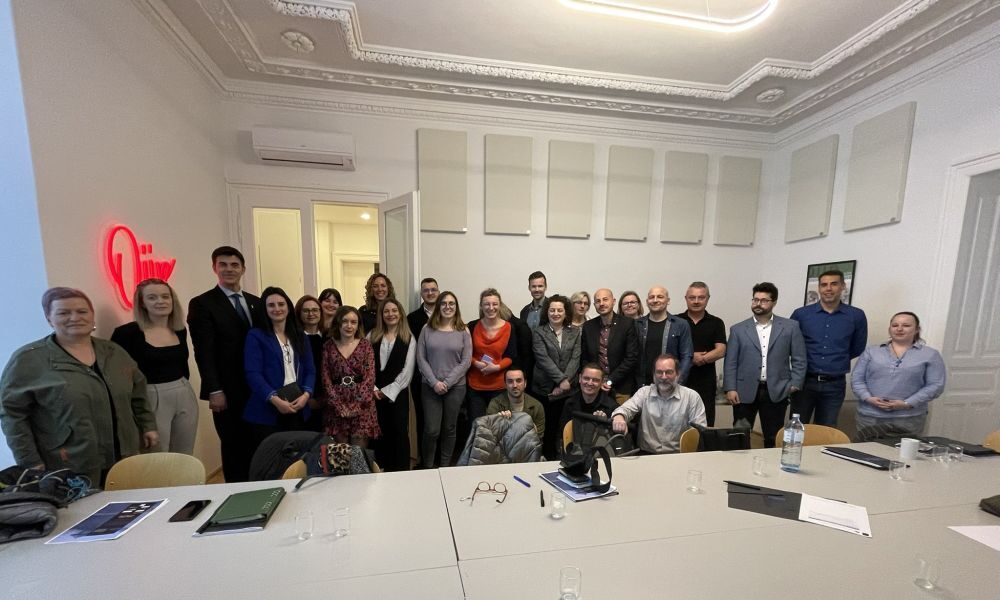 EUTEx Training March 22 – 24 March, 2023
After collecting and assessing numerous practices from various EU and non-EU countries, the EU-funded project EUTEx (Developing a European framework for disengagement and reintegration of extremist offenders and radicalised individuals in prison, including returning foreign terrorist fighters and their families) has now put together its own course for practitioners who work directly with extremist and terrorist offenders in prison, probation and other relevant institutions.
The EUTEx course and trainings compise a total of three modules:
Module 1: Radicalisation and risk assessment
Module 2: Disengagement and reintegration
Module 3: Women, children and communities
The first training took place in Vienna from March 22-24. More than 20 practitioners from all over Europe took part in the training. The program included study visits to the Ministry of Justice and a joint visit to the largest prison in Austria, Josefstadt.