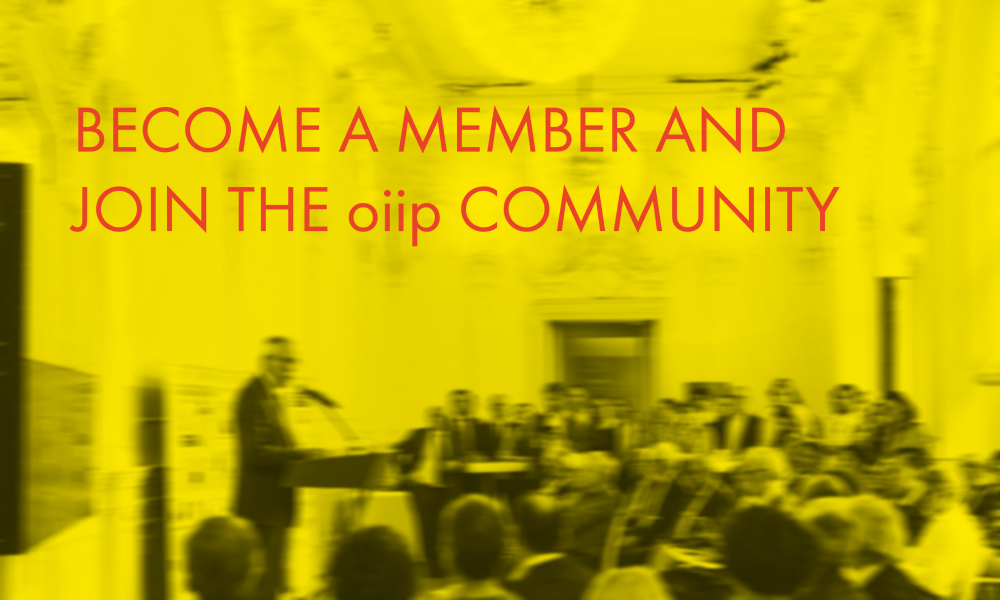 We are expanding our membership network
We are expanding our membership network
The Austrian Institute for International Affairs – oiip is an independent non-university research institute established in 1979 and based in Vienna, Austria.
Positioned at the interface between academic and policy research, the oiip is Austria's leading institute in its field. Our experts conduct research on topics of security and Europe's relations with its neighbors, as well as geopolitics. We also have a long-established regional expertise in the MENA region, the Western Balkans, Turkey, China, and the United States.  The oiip aims to make its research output accessible to the academic community as well as decision-makers, diplomats, international organisations and the broader public. We publish articles, policy analyses, op-eds, and working papers. Additionally, we organize panel discussions, round tables, workshops, and conferences. We also facilitate Track II diplomacy processes and serve as a focal point for international representations, organisations, and the media.
We are expanding our membership network!
Become a member, join the oiip community network, support independent research and contribute to open, democratic debates on foreign and security policy!
We offer individual membership for € 50.- per annum and institutional membership for € 500.- per annum.
Membership for individuals:
Be part of the oiip community and be our guest at members-only events!
You will be directly informed about our activities, have a voice in the annual general meeting, and you can participate in the annual members-only event on a small scale.
Institutional membership:
Legal entities, companies, and international representations can become institutional members. In addition to a subscription and a seat in the General Assembly, it opens the door to exclusive expert briefings on selected topics. Furthermore, it is possible for institutional members to be listed as a cooperation partner or sponsor at one of our numerous events.
For membership, please follow this link: https://www.oiip.ac.at/en/institute/support-oiip.